A new idea of building design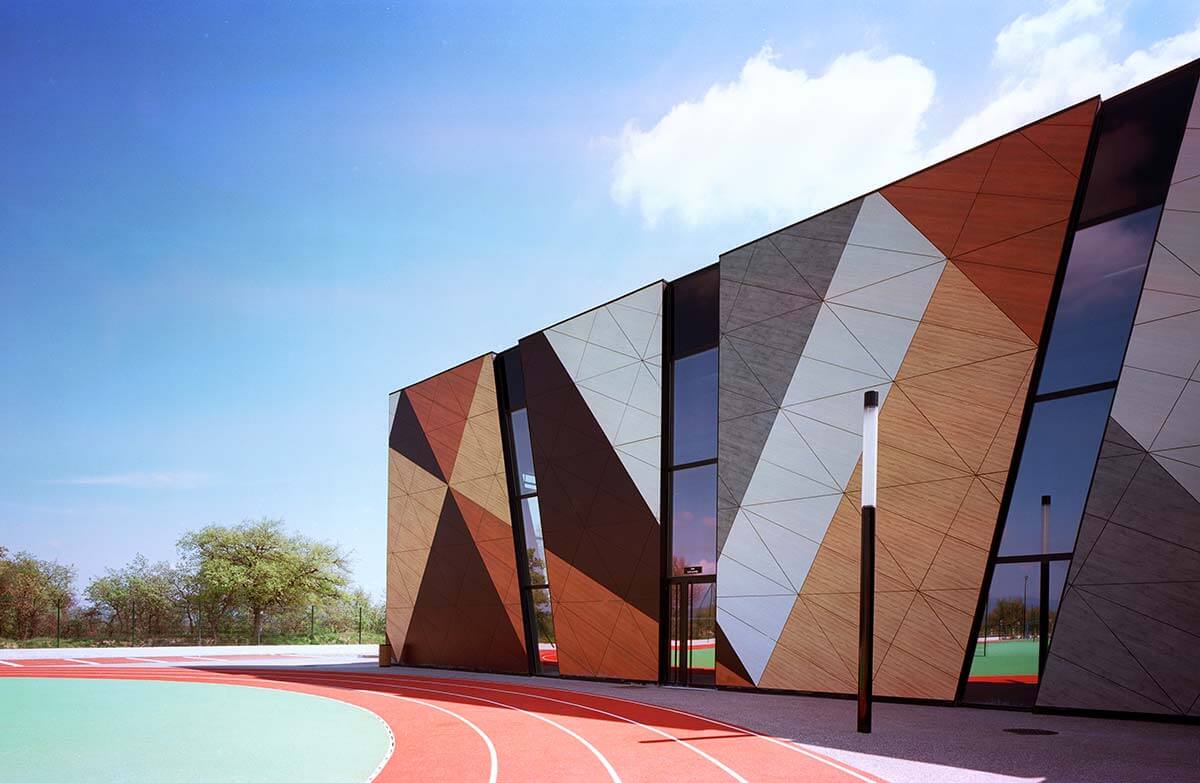 Thanks to high-tech facade coatings, it is possible to achieve excellent results in architecture and construction, both aesthetically and functionally.
Qualities that perfectly complement the new principles of green building and the building's ability to communicate. That is, the claddings provide the building with added value over the architectural profile itself.
Cladding panels stand for sustainable architectural quality and the highest standards of construction. They are distinguished by outstanding features, such as absolute flatness, a wide range of finishes and colors, as well as extreme workability.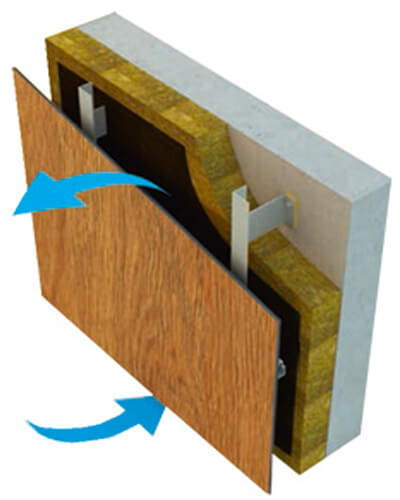 With the latest generation of claddings, we discover the ventilated facade that combines aspects of an architectural culture based on high energy efficiency and architectural quality.
The solution generates an air blade between the surface of the cladding and the building body, which offers a very high thermal insulation coefficient, water impenetrability and unlimited durability.
The building technique of ventilation is particularly suitable for the construction of facades intended for new and existing buildings, as well as for roofs and interiors.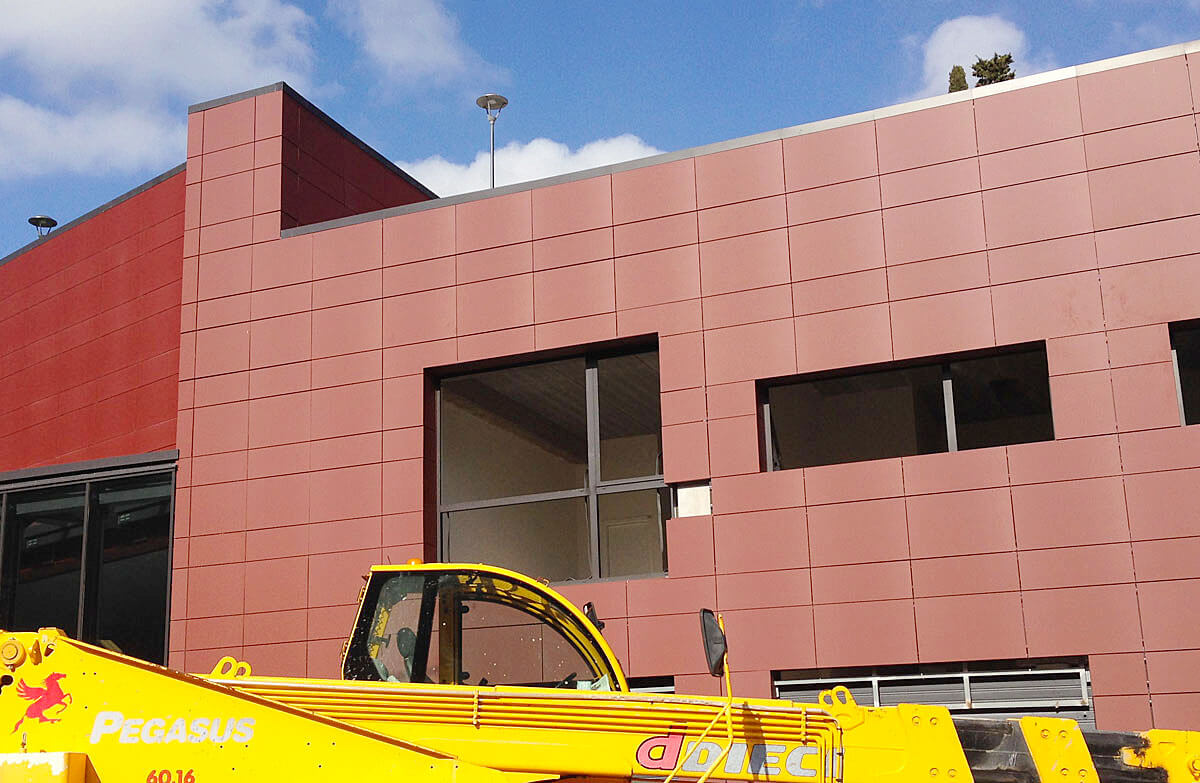 The excellent properties of the coatings make innovative solutions possible in all fields of architecture, from private living to public buildings, from corporate headquarters to representative offices to trade and industry-or even in corporate design where they help create the image-as well as in gas stations, car dealerships, banks or supermarkets.